Madrid | July 23, 2021
Last Tuesday, July 20, our Radio Terrícola studio in Colmenar Viejo welcomed some very special guests. In front of the microphones of our super reporters sat again the president of Iberia, Javier Sánchez-Prieto, and next to him, for the first time, his management committee.
After holding their management meeting at the Envera Library, visiting the Iberia Express Garden and touring the services of our Integral Disability Center, our guests enlivened the morning with a program full of aeronautical and Olympic anecdotes.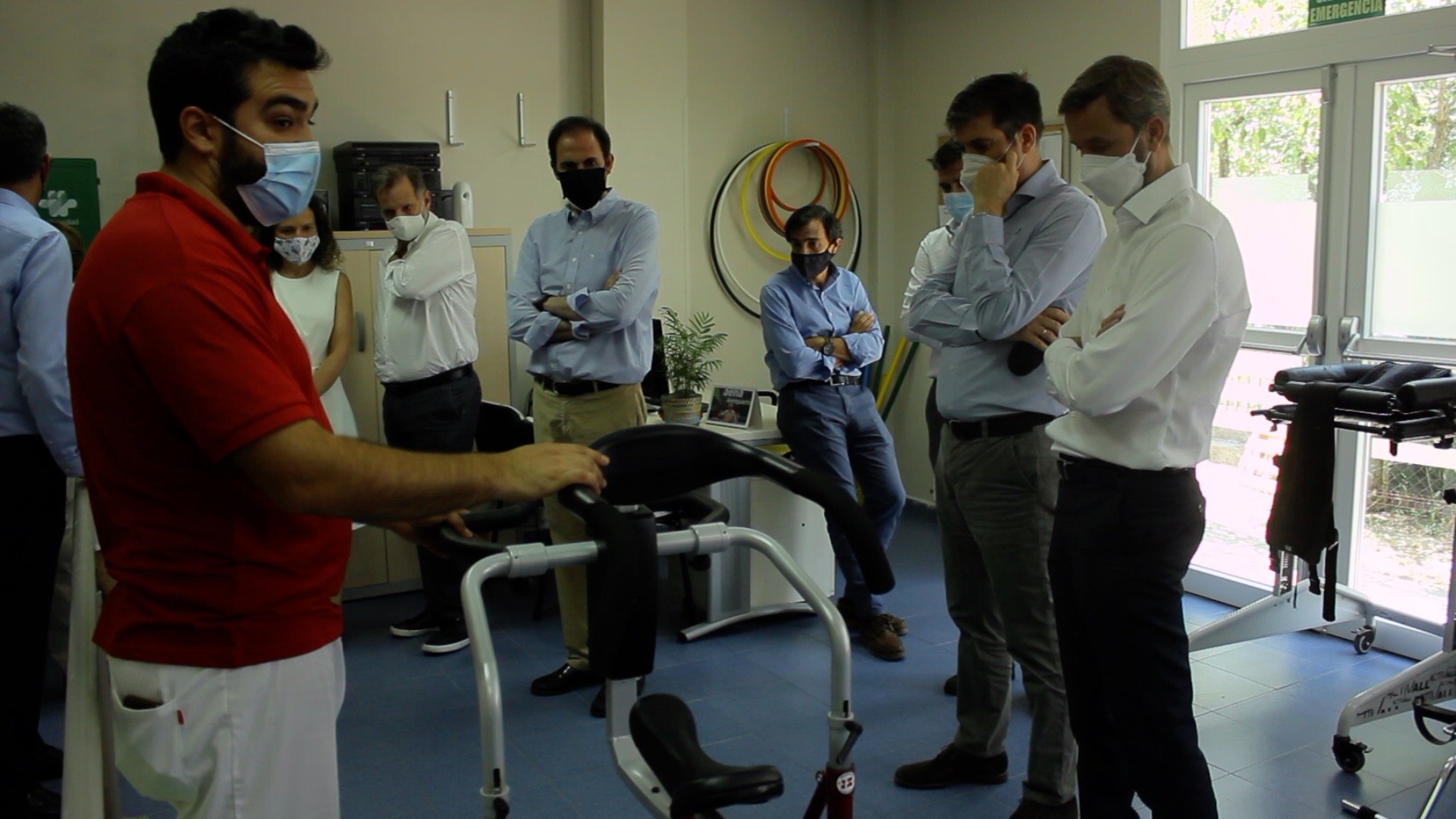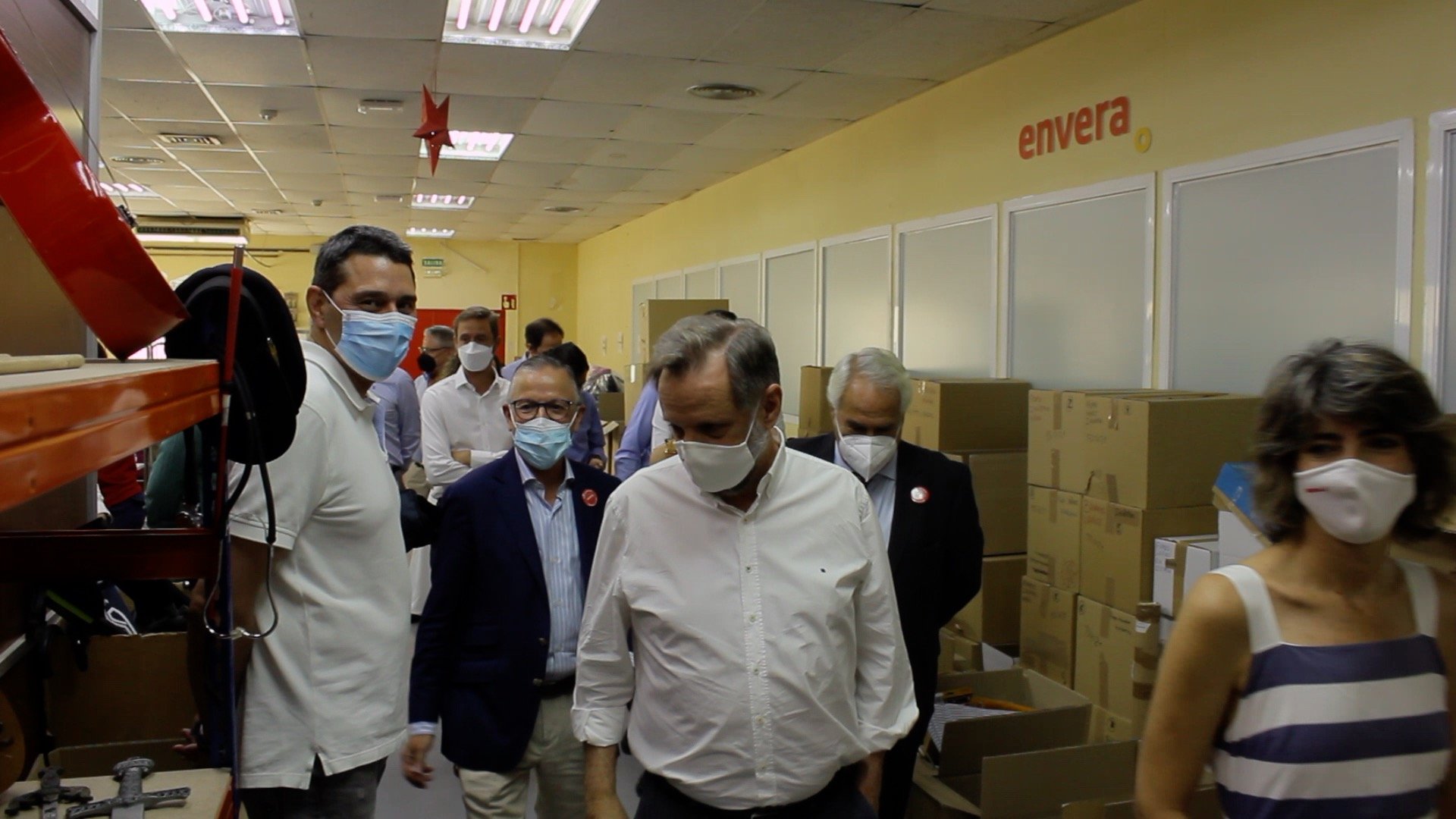 Watching them walk through the corridors of the center and hearing them speak as naturally as they did, we cannot help but think of what unites us and of those fathers and mothers, also workers of the Iberia company, who more than 40 years ago decided to join forces to build what is now Envera, our home and that of more than 2,500 people with disabilities who benefit from that admirable initiative.
Between laughter, music and good humor, we could not miss the opportunity to put them on the ropes a bit and ask them about the big questions that really worry our reporters: Why is food no longer served on domestic flights? Does the Olympic Torch go on when traveling by plane? Is it possible that Mecano will get back together if we ask them to please?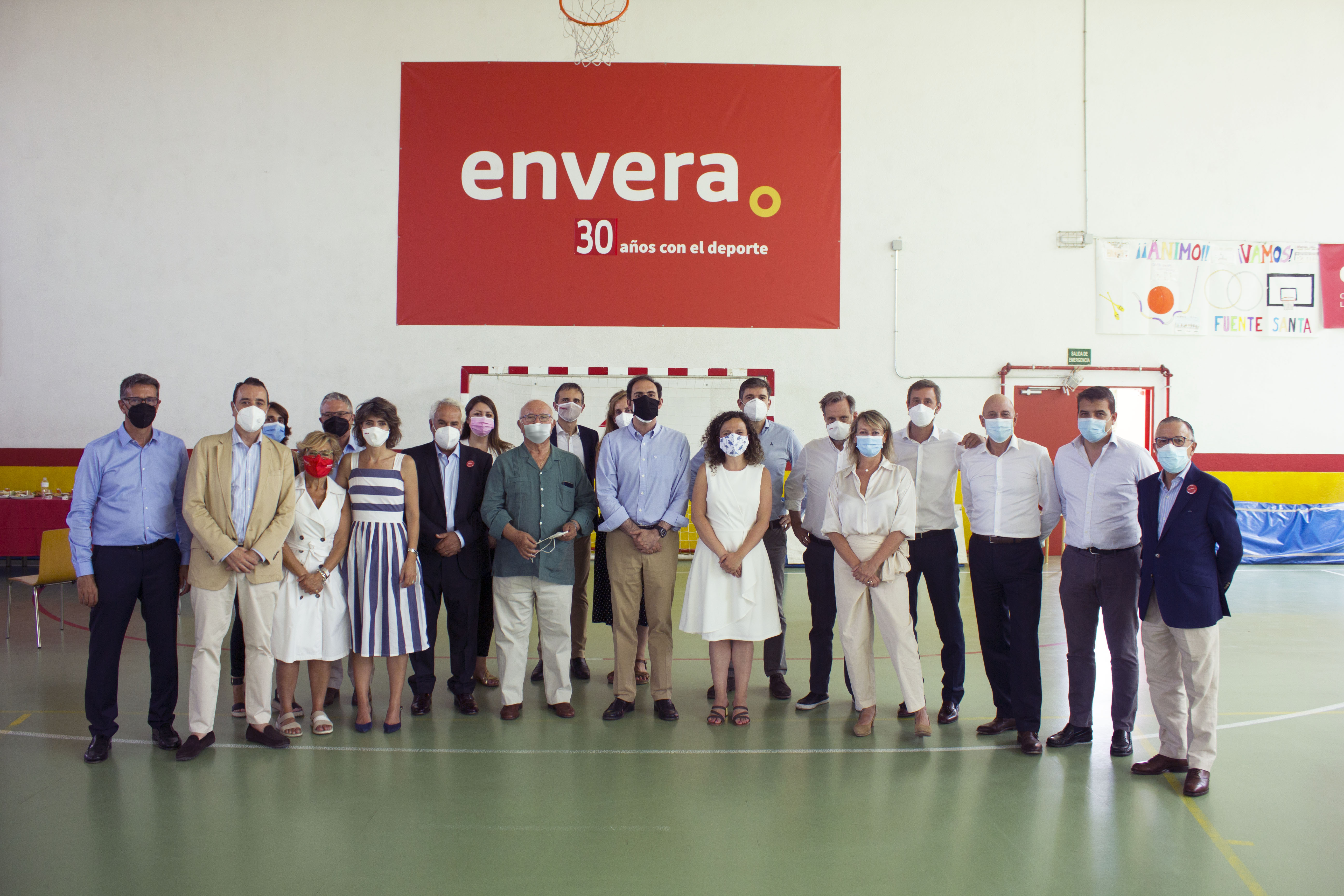 An agile, fun and full of laughter interview that prepares us for the future events of Radio Terrícola, when we receive the Spanish Paralympic Committee in our sports pavilion after sweeping the Tokyo Games.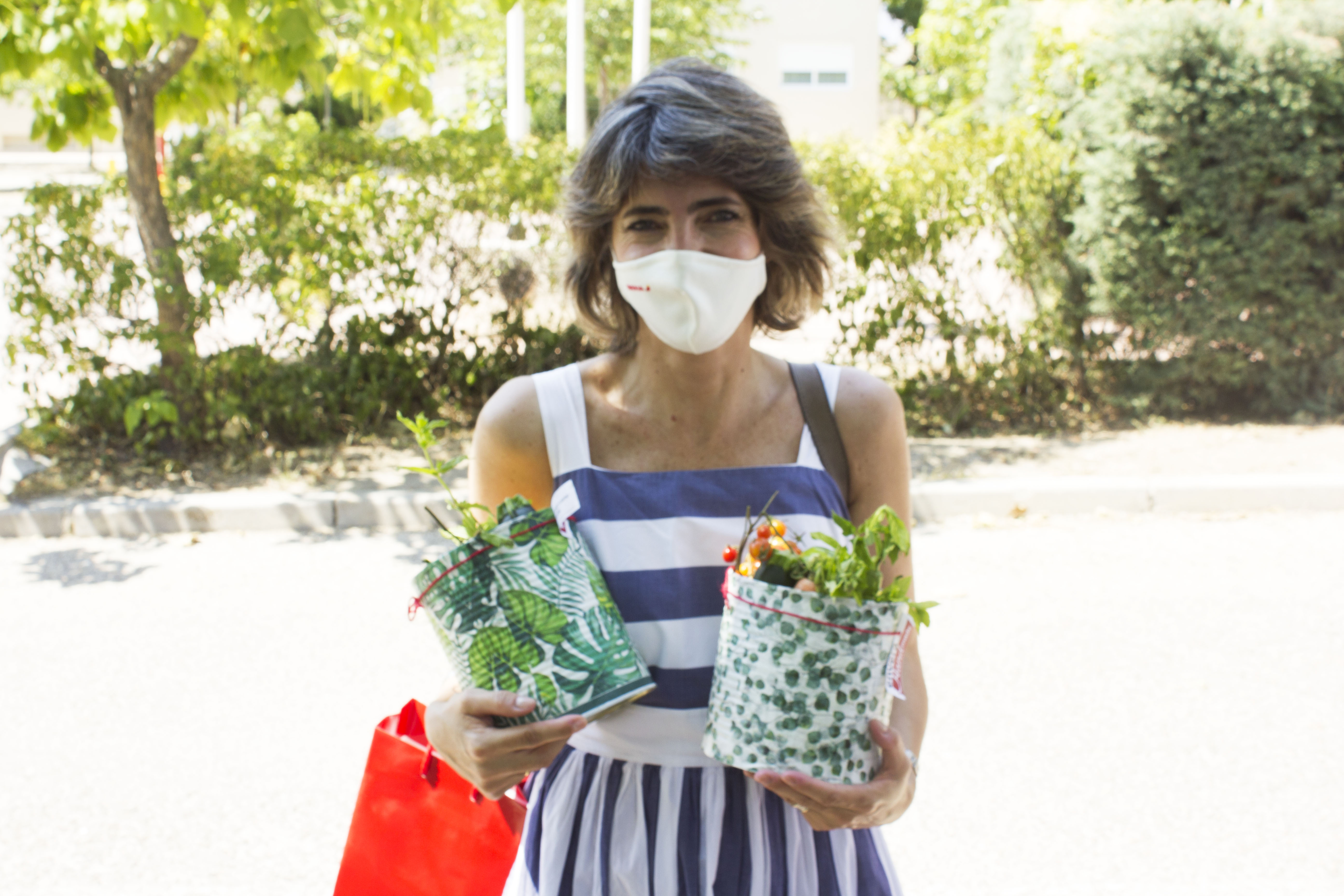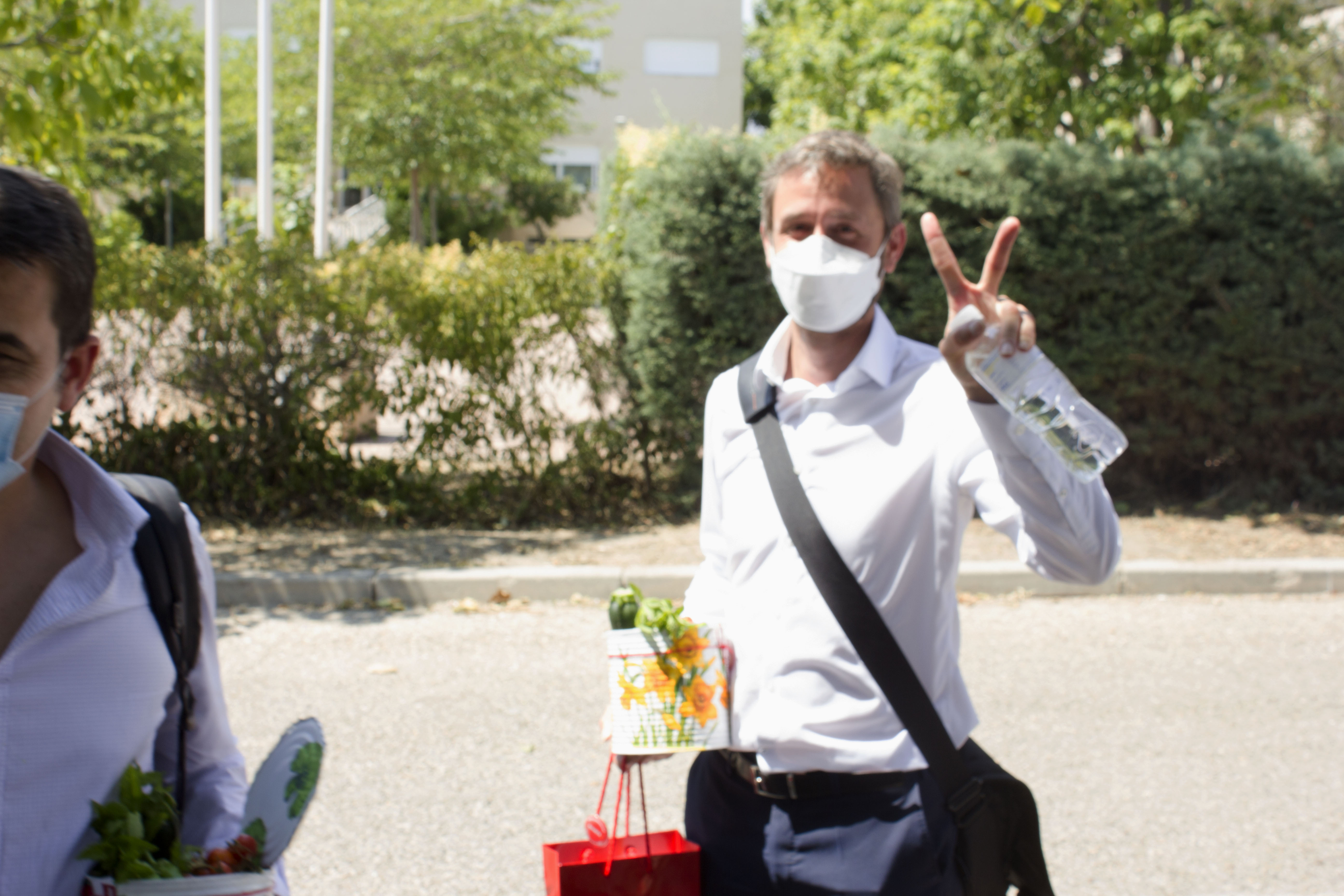 As a final climax, we bid farewell to the program with a very special message of encouragement to speed up the recovery of our colleague Guillermo, alias Chiquitín, in the only section where any movie is possible: "Suposiciones de Cine". And we conclude the visit with the delivery of the wonderful Envera Handmade pots, created by the beneficiaries of the Occupational Center and filled with products from our Envera Vegetable Garden.
Thank you very much for coming to what is your home!